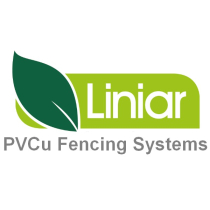 When it comes to to fencing, PVCu may not be the obvious choice for anyone used to the more traditional materials such as concrete and timber. But, as a growing number of landscapers, commercial developers and homeowners are discovering, PVCu fencing sytems are a viable option. You may be forgiven for thinking plastic fencing is too flexible to use as a border. However, the internal chambers within each panel of Liniar fencing give it unparalleled strength, built to stand up to even the strongest winds and storms.

It is installed exactly the same way as concrete or timber fencing products and is also interchangable with existing conrete posts.

There are a number of key benefits over timber / concrete fencing systems:


Lightweight and easy to carry
No specialist installation equipment required
Will not crack, break or corrode
No risk of splinters
Durable and easy to install
Available in multiple colours
Will not rot or rust
Maintenance free
Dual sided
Strong enough to withstand storm force winds
100% weatherproof
Fully interchangeable with other systems
Never meeds preserving or staining
Eco-friendly - contains recycled materials
Spoilt for choice!
There are three different fencing finish options available, in a variety of different colours.
Our Classic Fencing range is offered in white, green and brown, Woodgrain Fencing is available in Golden Oak, Rosewood, Anthracite Grey and Black, while our Composite Fencing has three options – Sandstone, Chestnut Brown and Carbon Grey.