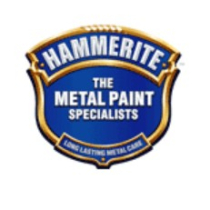 With over 30 years of heritage, the Hammerite range of products offers unrivalled protection and decoration for metal. With a range of premium products including metal finishes, preparation products and metal primers, the Hammerite range provides the trade with quick-drying solutions and enduring results.

Wherever metal is under threat, Hammerite products can be directly applied to rust to form tough barriers for long lasting protection.

These products are only available for collection or local delivery.