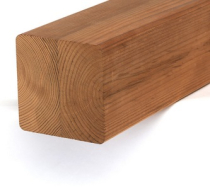 LUNAWOOD THERMOWOOD is a beautiful, sustainable wood material produced by using natural methods, heat and steam.
Thermal modification improves the wood's properties, thereby expanding the range of applications in which the wood can be used.
Thermowood is dimensionally stable, resistant to decay and resin free.
It can be used inside or outdoors, in any climate.
Lunawood is an non-toxic natural product which is easy to machine and install.